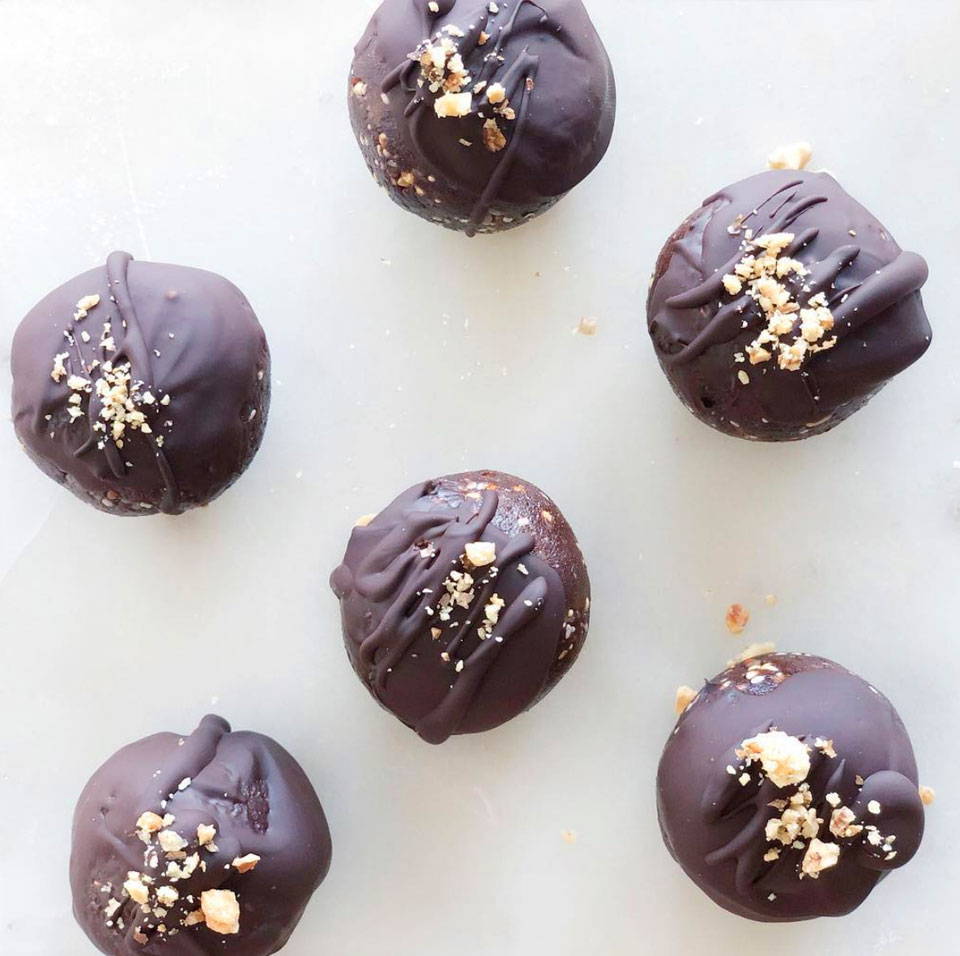 These Bliss Balls take just minutes to make and are free from refined sugars. They are perfect for on to go snacks, morning breakfasts, and after dinner munchies!
8 Medjool dates
5 tbsp coconut flakes
3 tbsp Nüdie Superfoods Raw Cacao Powder
3 tbsp natural peanut butter
1 cup raw almonds


Toppings:
Strawberries
Blueberries
Coconut flakes

Chopped banana
1. Remove seeds from Medjool dates
2. To soften dates, place into a bowl of boiling water for 5 minutes. Drain the dates and set aside.
3. Add the almonds into a food processor and blitz until they resemble a crumb.
4. Then add coconut flakes, peanut butter, softened dates and Nüdie Superfoods Raw Cacao Powder into the food processor.
5. Blitz the all ingredients for 1 to 2 minutes until the mixture comes together.
6. Take the blade out of the food processor and roll the mixture into mini balls.
7. Store in air tight container in the fridge for up to 5 days.