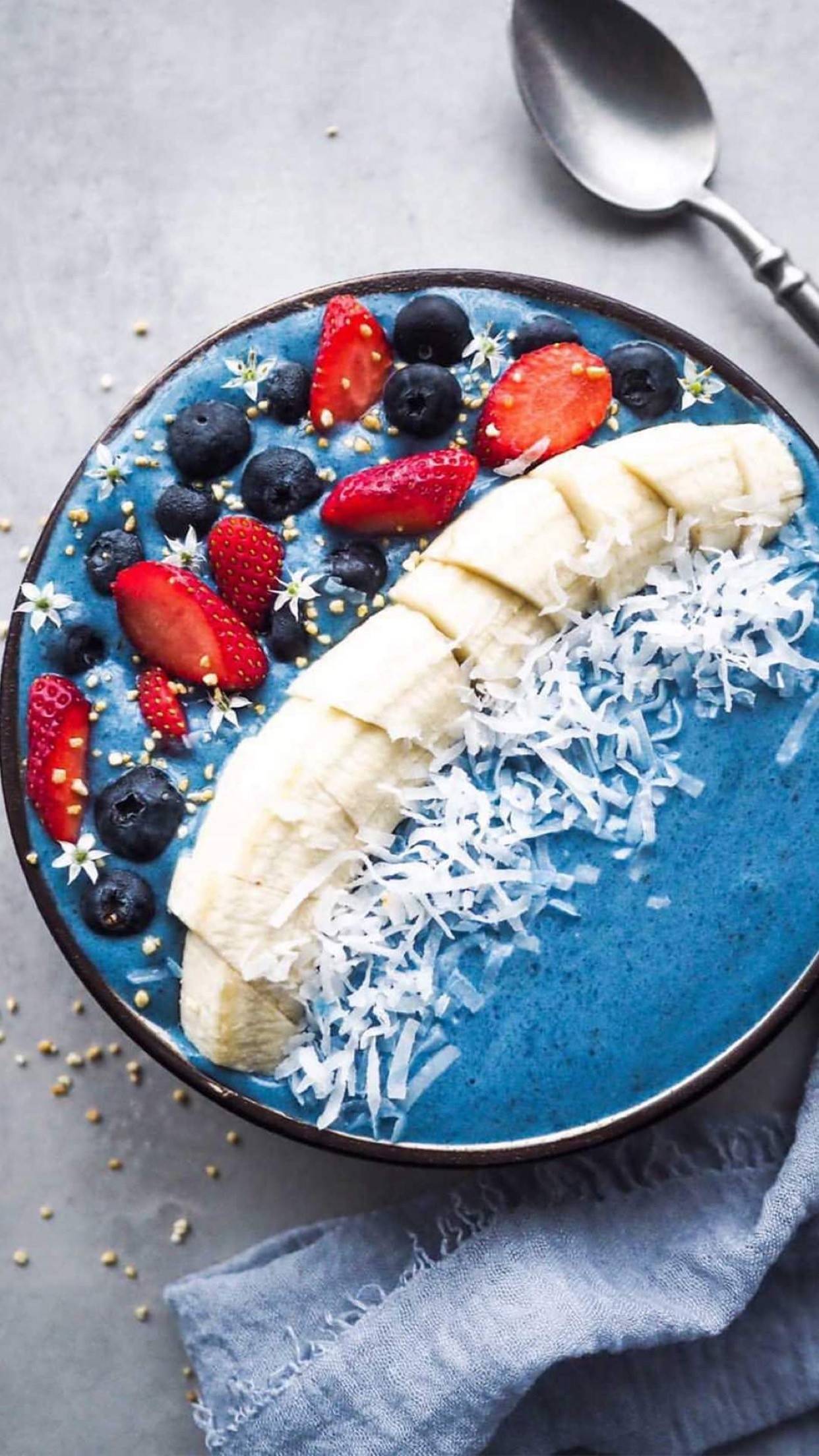 What better way to start breakfast than a Blue Spirulina Smoothie Bowl that is infused with natural & organic Blue Spirulina Powder. It's dairy-free, gluten-free, vegan and more importantly it's safe for kids!
1. Add frozen bananas, Nüdie Superfoods Blue Spirulina Powder and almond milk into blender container.
2. Blend on high speed until smooth. Pause to scrape the sides of the container with a spoon as needed.

3. Pour smoothie in your favourite Coconut Bowl. Add desired toppings.