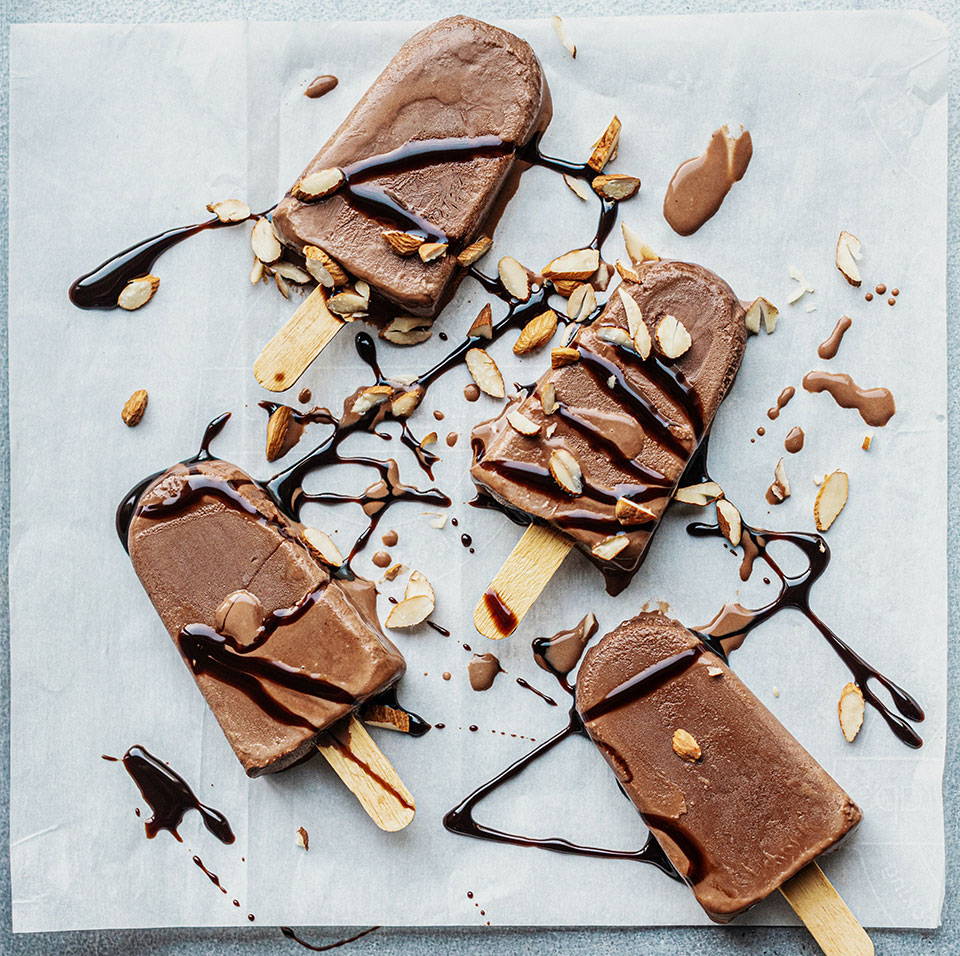 Creamy, dreamy, and delicious! These Healthy Homemade Fudgecicles are everything you want in chocolate popsicles! The perfect paleo or vegan treat for warm weather!
1. Place all ingredients in a blender or food processor and blend until completely smooth, adding more almond milk, as needed.
2. Pour mixture into popsicle molds and freeze 3-4 hours, or until completely firm.
3. To store, transfer to an airtight bag or container and store in the freezer up to 1 month.