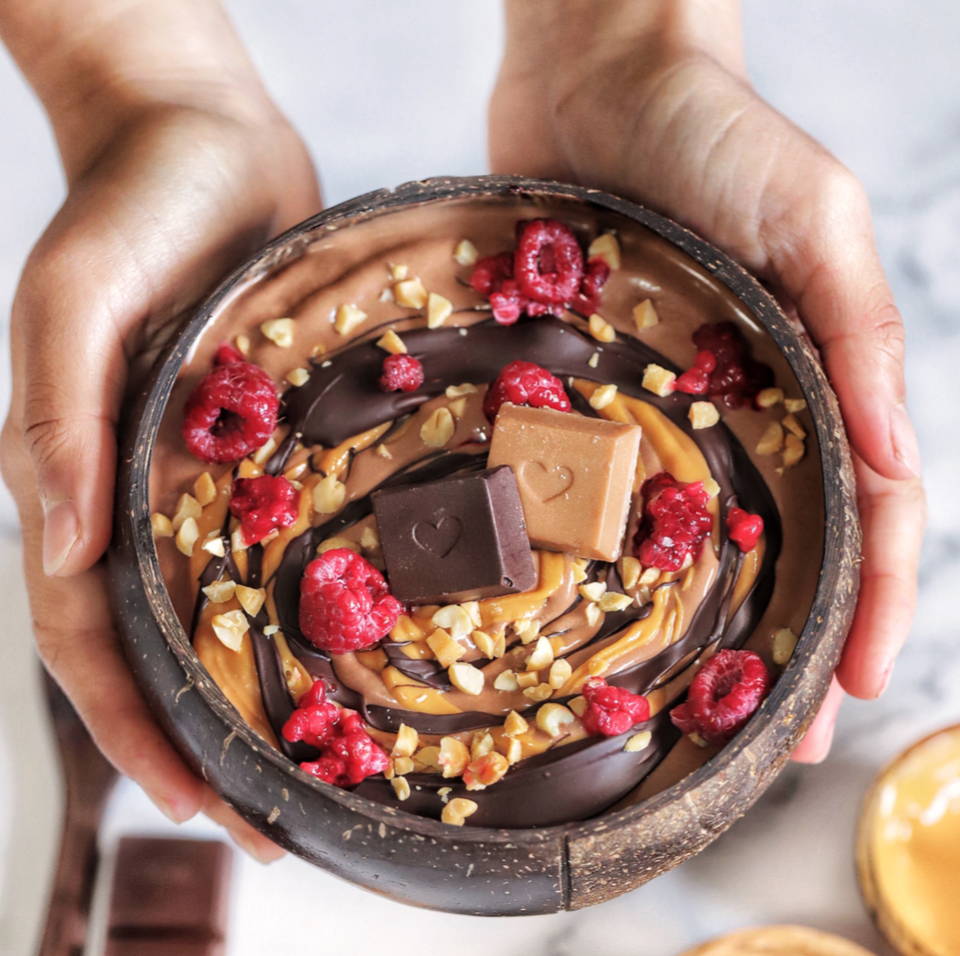 Dreamy Chocolate Smoothie Bowl
This smoothie bowl tastes just like a luscious chocolate bar in a bowl. It's perfect for days when your sweet tooth kicks in. It tastes absolutely amazing with berries, crunchy peanuts and something creamy like nut butter for an extra bit of decadence.
Smoothie:
3 large frozen bananas
2 tbsp Nüdie Superfood Raw Cacao Powder
1 tbsp peanut butter
½ cup almond milk (or any nut mylk of your choice)

Toppings:
1 tbsp peanut butter
1 tbsp chocolate sauce
1 tbsp peanut crumbs
Chocolate bar
Raspberries

1. Add frozen bananas, peanut butter, 2 tbsp Nüdie Superfoods Raw Cacao Powder, and almond milk into blender container.
2. Blend on high speed until smooth. Pause to scrape the sides of the container with a spoon as needed.
3. Serve in your favourite Coconut Bowl. Drizzle peanut butter and chocolate sauce.
4. Add desired amount of peanut crumbs, raspberries and chocolate bar cubes.