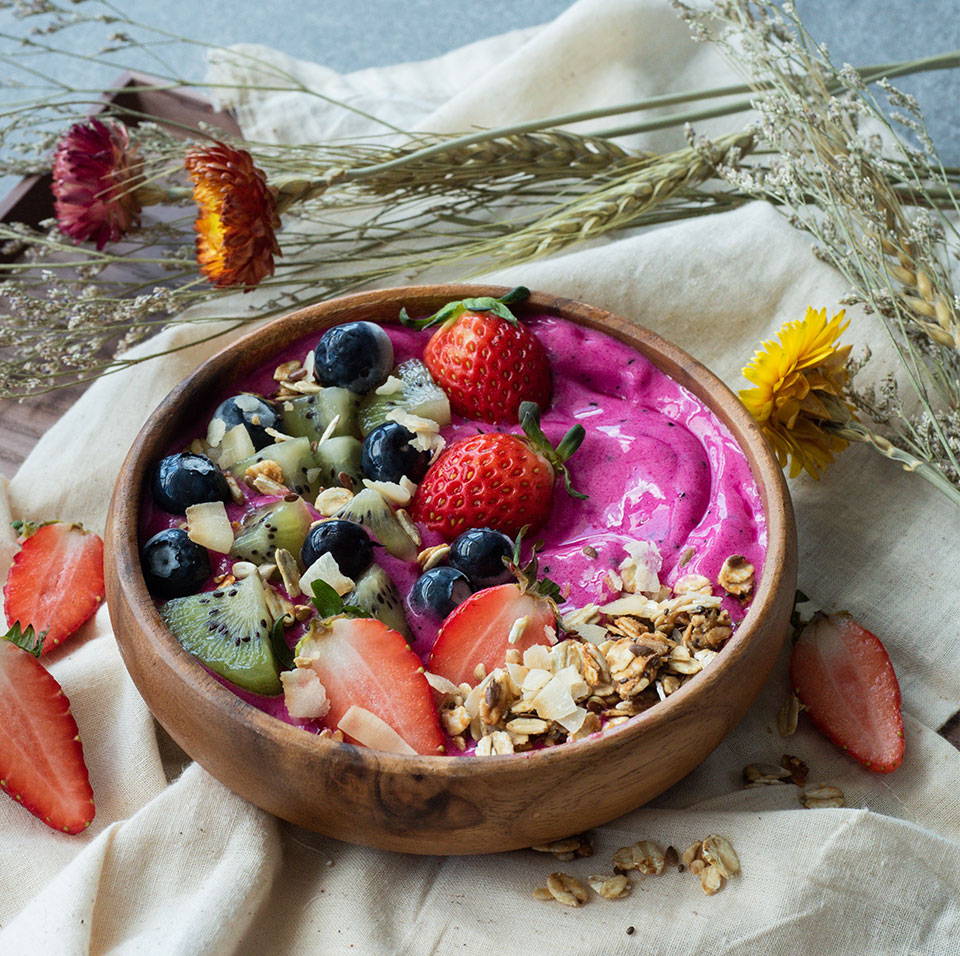 Pink Pitaya Smoothie Bowl
This smoothie bowl is perfect for on-the-go breakfast, a snack after a workout, or to simply indulge whenever you want! Just look at that bright magenta colour, it will surely brighten your day!
Smoothie:
2 large frozen bananas
1 cup frozen strawberries
3-4 tsp Nüdie Superfood Pink Pitaya Powder
½ cup almond milk (or any nut mylk of your choice)

Toppings:
Strawberries
Blueberries
Kiwi
Granola
Coconut flakes
1. Add frozen bananas, frozen strawberries, Nüdie Superfoods Pink Pitaya Powder and almond milk into blender container.
2. Blend on high speed until smooth. Pause to scrape the sides of the container with a spoon as needed.

3. Pour smoothie in your favourite Coconut Bowl. Add desired toppings such as strawberries, blueberries, kiwi, granola and coconut flakes.