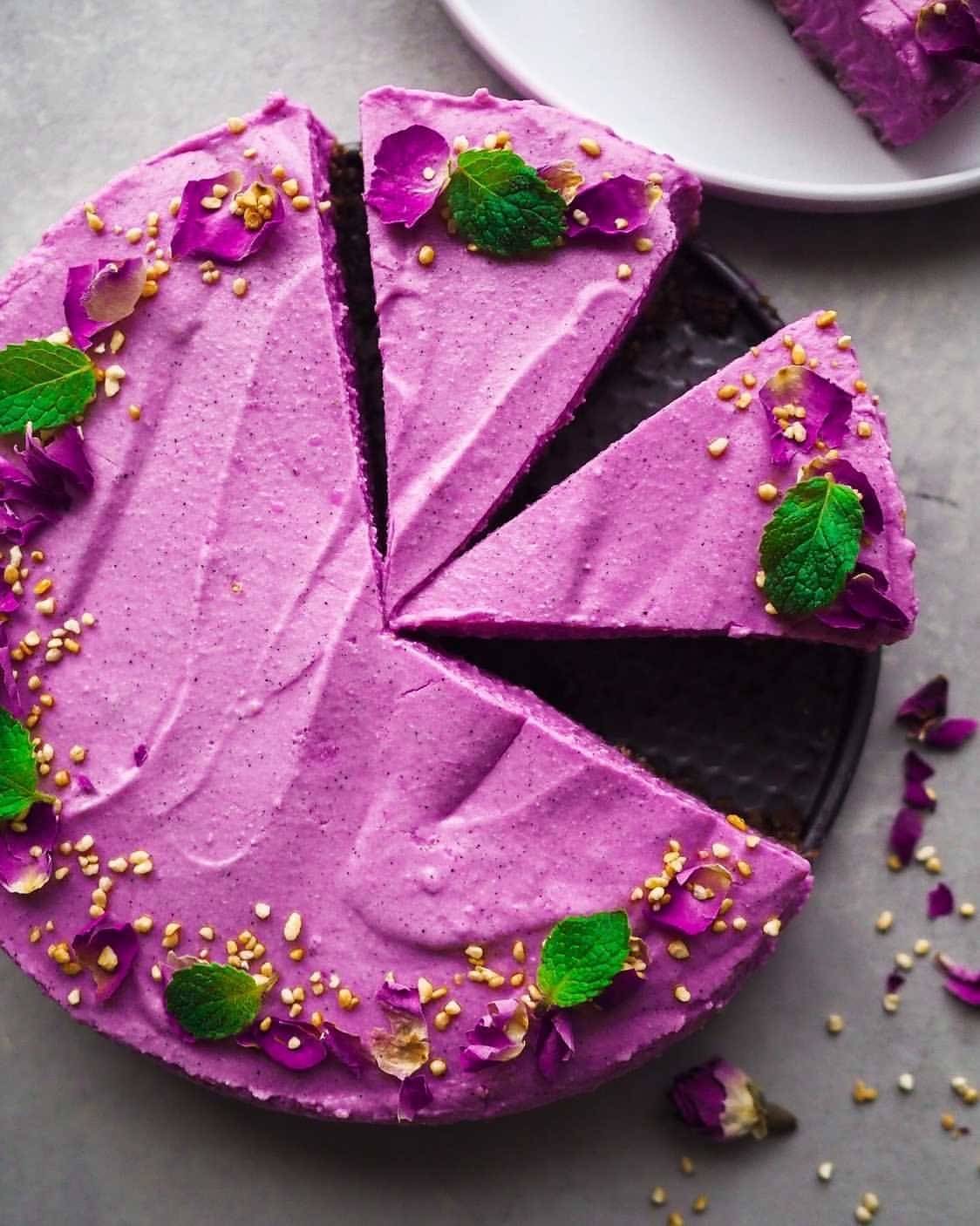 Pink Vegan No-Bake Cheesecake
This creamy, healthy and easy to make vegan cheesecake is sure to please everyone!

For the crust:
1/2 cup of almond
2 pitted dates
1 tbsp coconut oil
1 tbsp any of your fav sweetener
1 tbsp Nüdie Superfoods Raw Cacao Powder
For the filling:
200g silken tofu
1 tbsp coconut oil
1/3 cup (80ml) plant milk
1/4 tsp salt
1-2 tbsp sweetener
1/2 tbsp Nüdie Superfoods Pink Pitaya Powder
1/2 tsp agar-agar powder
1 tbsp cornstarch
5" springform cake pan
1. Pulse the crust ingredients in a food processor until they're completely crushed.
2. Place the crust mix into the springform cake pan, press and spread evenly.
3. Next chill in the freezer for 30 minutes.
For the cheesecake filling:
1. Blend the tofu, coconut oil, plant milk, salt, sweetener & Nüdie Superfoods Pink Pitaya Powder in the blender until smooth and creamy.
2. Pour the mixture into the sauce pan.
3. Mix in agar-agar powder and cornstarch into the cheesecake filling, mix well and cook the mixture for about 2 minutes on low heat.
4. Once it boils, remove from the heat and pour the mixture onto cheesecake crust layer.
5. Freeze for 6 hours or overnight to set. Serve!
Created by: @foodpassionical