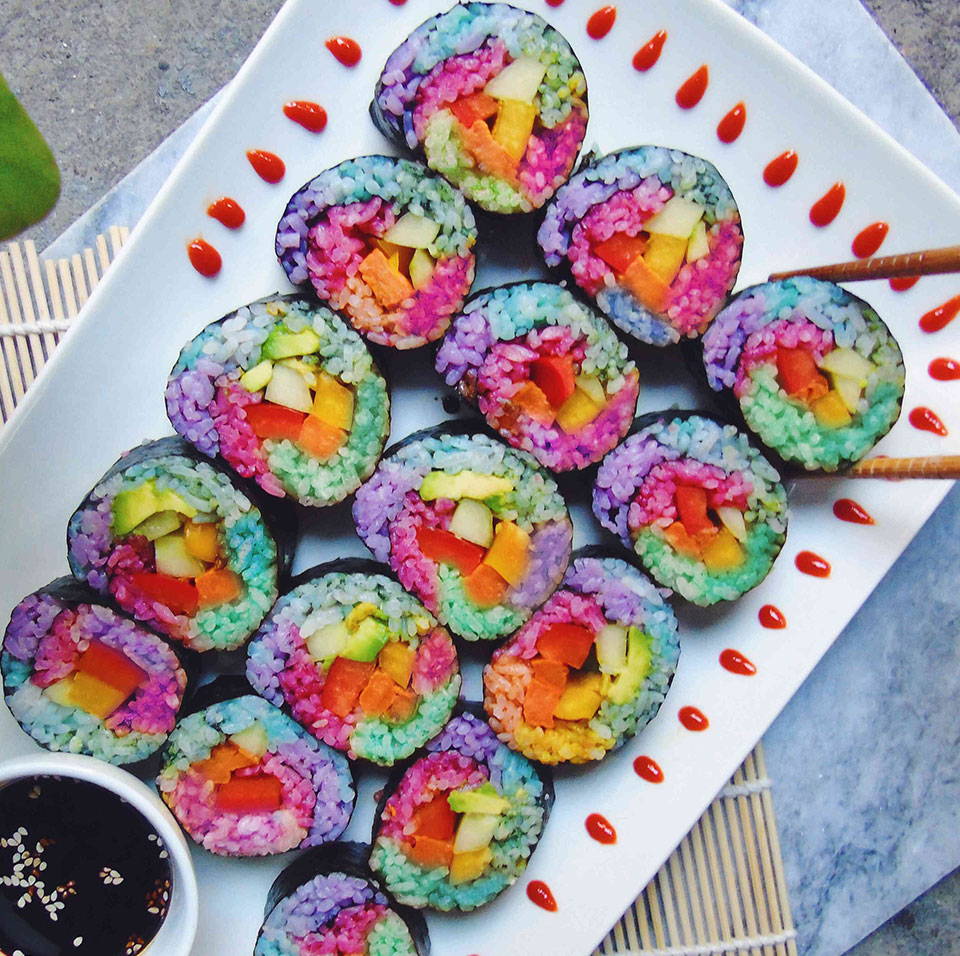 1. Cook the sushi rice and place it in a bowl to cool and add the rice vinegar and sugar to your own taste. Mix it in using a wooden spoon (this will help prevent the rice to break).
2. To make each colour, take a shallow bowl and put half a cup of rice and mix in the superfood powders. (Keep in mind that you just want to colour the rice so don't add too much of each powder so you don't alter the taste too much).
Purple rice – use ½ tsp of Acai Berry Blend
Pink rice – use ½ tsp of Pink Pitaya Powder
Blue rice – use ½ tsp of Blue Spirulina Powder
Green rice – use ½ tsp of Green Detox Blend
Assembling the sushi
1. Chop sweet potato in stripes and roast these in a preheated oven on 200 degrees for about 20 minutes. Chop the cucumber, red bell pepper and avocado into strips.
2. Get a bamboo roller and cover it with some plastic wrap to keep it clean. Add a sheet of nori and spread the coloured sushi rice until you've got all the layers.
3. Place the fillings at the bottom of the nori, then roll the sushi and wet the end with a bit of water to make it sticky and place it on a chopping board.
4. Once you've rolled all your sushi rolls, wet a sharp knife and slice your rolls to reveal a beautiful rainbow sushi!