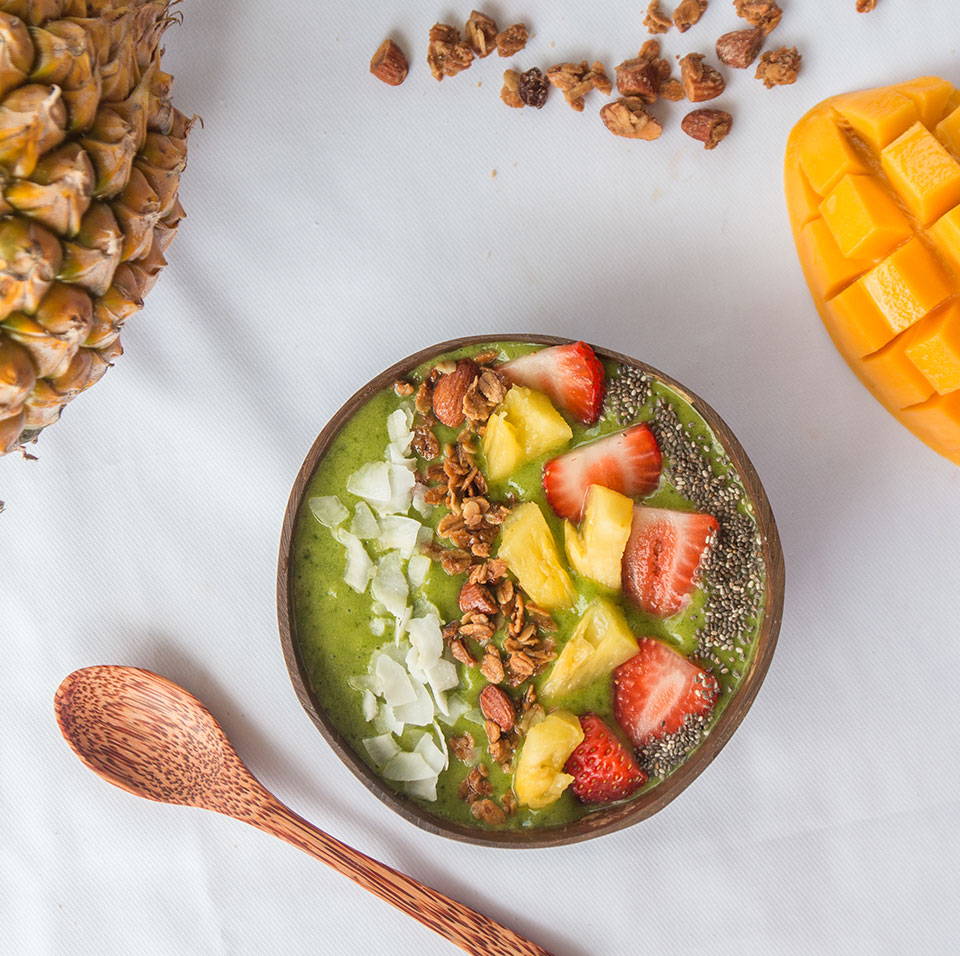 Tropical Green Smoothie Bowl
Smoothie:

2 large frozen bananas
1 cup frozen pineapples
1 cup frozen mangoes
1 tsp Nüdie Superfood Green Detox Blend
½ cup coconut water
Toppings:
Strawberries
Pineapples
Granola
Coconut flakes
Chia Seeds
1. Add frozen bananas, pineapples, mangoes, Nüdie Superfood Green Detox Blend and coconut water into blender container.
2. Blend on high speed until smooth. Pause to scrape the sides of the container with a spoon as needed.
3. Pour smoothie in your favourite Coconut Bowl. Add desired toppings such as strawberries, pineapples, granola, coconut flakes and chia seeds.